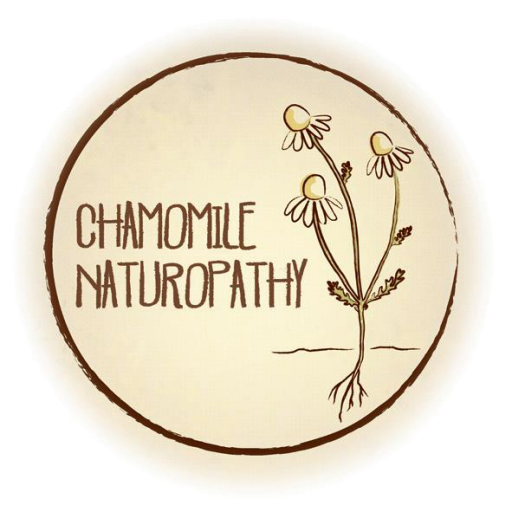 Welcome to Chamomile Naturopathy
We are an inspired collective of community minded and talented health care practitioners. We offer Bellingen and the greater Mid North Coast, our caring support on the path to your greatest well being.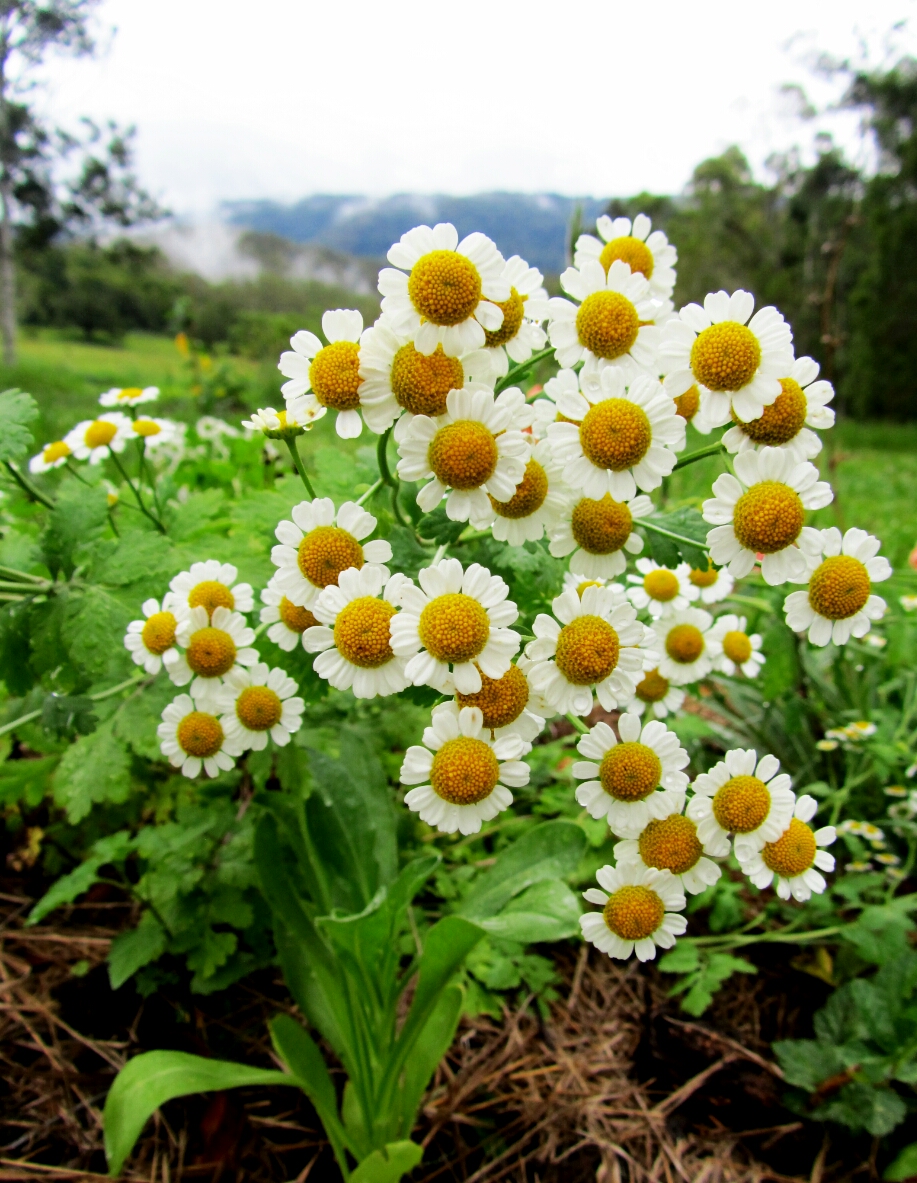 Naturopathic and Herbal Support
Naturopathy is an holistic approach to wellness based on the principle that our body's have an inherent ability and desire to heal themselves. So what does that mean? Each of us with enough rest, good nutrition and time will be able to heal from many of lifes ailments and physical and emotional challenges. Our body's are always giving their very best to maintain or return us to state of relative balance and harmony. Sometimes however it can all get a little too much and we need some help.
For those times when we find ourselves unwell and needing support, nurturing and guidance, as naturopaths we can use herbal medicines, tailored nutrition and physical therapies to help rebuild, reinvigorate and remove some of the obstacles to health, providing more space and resources for our body's to mend and heal. 
The old saying prevention is better than cure, is a key stone of naturopathic practice. We can help people to optimise their health, finding ways of enjoying food while having it serve and support them, providing regular physical maintenance and relaxation to allow for strong and active lives, supporting mental and emotional health while encouraging empowered decisions in moving towards an  enriching and inspiring life and most importantly of all helping people to discover self compassion and a desire to care for and nurture themself.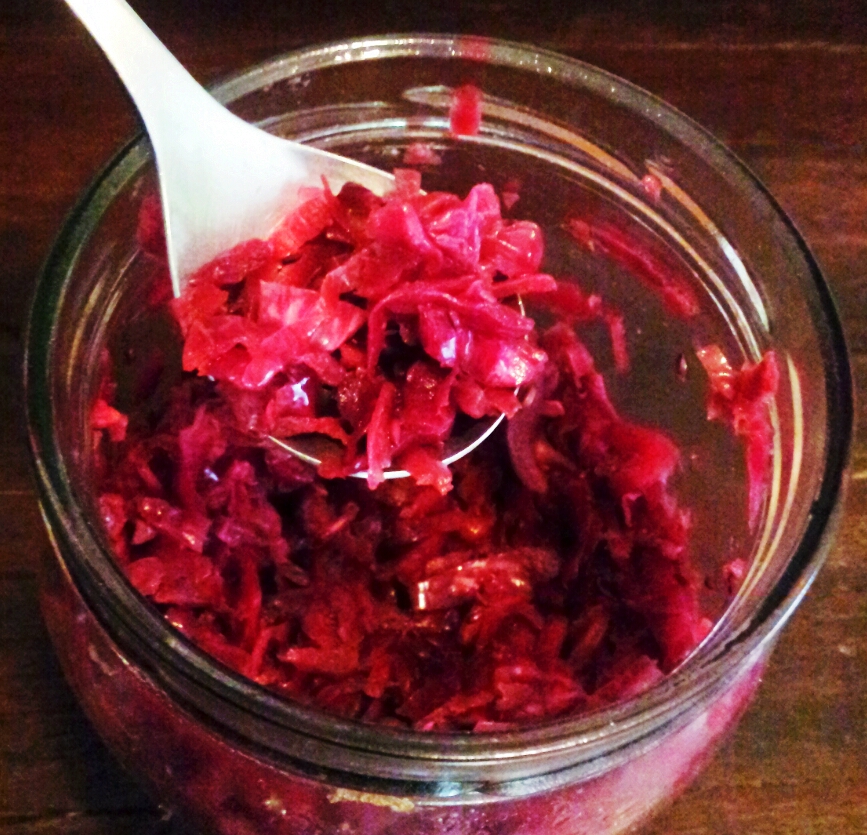 Holistic Nutrition
Food is so many different things to so many people. At a fundamental level, food is about nourishing and supporting our body, providing fuel and building blocks so that we can be our best. Food is also importantly a wonderfully tasty and sensual way of connecting with the world around us, where 'you are what you eat' becomes a literal reality. Eating is such a big part of our daily lives that it is inevitably intricately interwoven for each of us, with a really diverse range of positive and negative physical, mental and emotional experiences. All of these facets of eating are important to us and constitute what we call holisitic nutrition.
Our sessions at Chamomile Naturopathy focus on helping our clients create a strong, healthy working relationship with food. Eating can be a healthy AND delicious experience and we aim to empower each person to find what works for them individually both now and to meet the ever evolving future nutritional needs.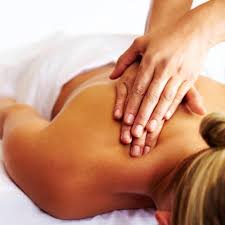 Remedial Massage
Massage utilises human touch to help restore balance and harmony to the physical body and relax the mind. We offer a range of massage treatments from calm, soothing relaxation to more tailored treatments focused on specific areas of injury or concern.
Each of our massage treatments helps dissolve restriction and discomfort, improve range of movement, increase circulation and lymphatic clearance. Massage is wonderfully beneficial for the nervous system. Except for a few exceptionally grounded people, we all move a little too fast these days. Remedial massage helps to soothe the nervous system, bringing the client back into their body and out of the hussel and bussel of everyday life. Our clients leave feeling relaxed and grounded.
For those with ongoing injury, back pain, neck pain, headaches, sports injury and repetitive strain or overuse issues, we tailor treatments to work specifically towards addressing these concerns. Our focus is on finding and working with the underlying and primary causes of dysfunction while helping to alleviate pain and symptoms as we go.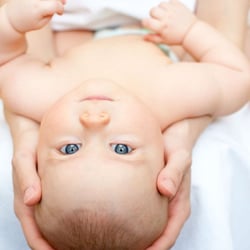 Craniosacral Therapy
More information coming soon….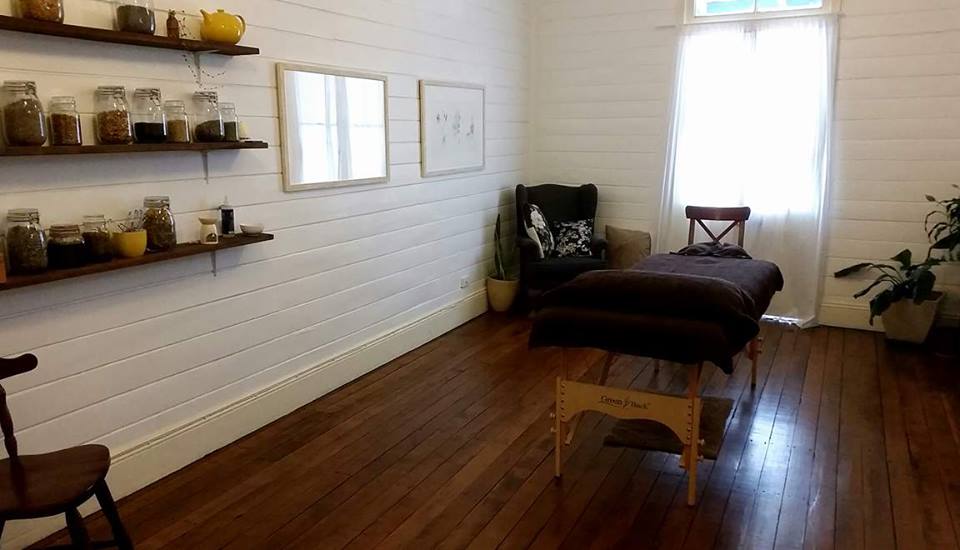 We'd like to introduce you to the Chamomile Naturopathy team.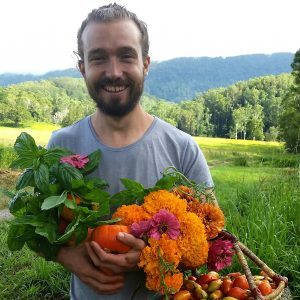 Damian Harrison
Naturopath, Massage Therapist and Craniosacral Practitioner
As co-creator of Chamomile Naturopathy, Damian loves to see people happy, healthy and whole. With over 10 years experience as a massage therapist and having recently added craniosacral therapy to his tool belt, Damian loves bodywork and hands on healing. Paired with herbs, nutritious fresh foods and finding what really makes you smile, a treatment with Damian is a trully wholistic experience.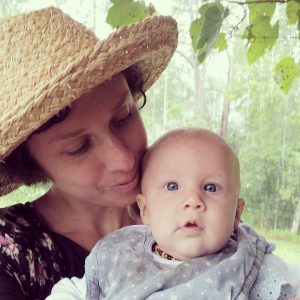 Laura Harrison
Naturopath, Massage Therapist and Yoga Teacher
Laura is currently on maternity leave after the birth of her beautiful daughter Mae.
Upcoming Courses and Workshops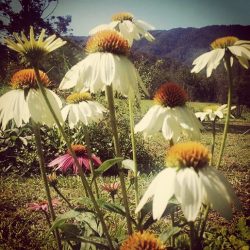 Camp Creative – Herbs and Naturopathy 2018
Prepare to get your hands dirty, taste buds tested in more ways than one and your senses stretched as we embark on a 5 day journey to becoming amateur herbalists.
During our 2018 Camp Creative 'Herbs and Naturopathy' course we will be spending time exploring health and everything herbal. We will get to know many familiar plants in a new way, meet some for the first time and even become acquainted with some of the lesser loved plant world ruffians. Our days will be spent learning how to identify, harvest, preserve and prepare herbs for home healing use. We will be covering creams, tinctures, decoctions, ointments, herbal vinegars and more as well as herbal inspired nibbles, drinks and as much herbal teas as you can drink.
We'd love to have you along. For more information and bookings please click here to visit the Camp Creative website.
Keep an ear out! We've been harvesting ideas and infusing them into something beautiful. More courses and workshops coming soon.
Chamomile Naturopathy
Our clinic is in the beautiful upstairs arcade at 87 Hyde St, Bellingen. The entrance to the arcade is shared with Bellingen Video and just next door to the Sweet Bellingen lolly shop. Street parking available out the front or near by.
Chamomile Naturopathy is open Wednesday through to Friday from 9:30 until 5 and every second Tuesday from 9:30 until 4:30.
Health fund rebates are available for those with private health cover.
We would love to connect with you and see how we can help get you started on your journey to your greatest wellness. To contact us you can call 0478 662 466 or fill out the form below and we will be in touch shortly.
Chamomile Naturopathy
4/87 Hyde St,
Bellingen, NSW, 2454
chamomilenaturopathy@gmail.com
0478 662 466